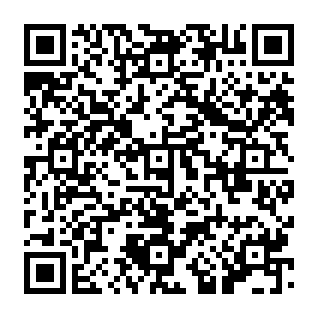 Welcome to NULOOK4U, where we help you fight the aging process! BOTOX® Cosmetic injections for wrinkles have become one of the most popular treatments in America today. But how can you be sure it will really work? How do you know it's safe? Even more important, who can you trust to get the results you desire?
If you're looking in Ft Lauderdale/Miami or any of South Florida for safe, effective reduction or removal of wrinkles, meet the expert on BOTOX® Cosmetic, Restylane®, Juvéderm®, Dysport®, Perlane®, Radiesse® and other advanced skin rejuvenation procedures, including Cosmeceuticals & Microdermabrasion treatment meet with Abram Berens, M.D.
Where is NULOOK4U located? Dr. Berens is located in Plantation Florida, which is easy access from local areas like Boca Raton , Miami, Hollywood FL, Davie, Aventura, Deerfield and West Palm. Skin Cancer Removal is available along with mole and wart removal.
Dr. Berens combines modern technology with 27 years of medical experience at his private practice in Plantation, Florida. His special interest in non-surgical rejuvenation of the face and body, combined with a natural and artistic talent, results in a natural look that people desire.
Ask about different uses for BOTOX®. In addition to its use as a wrinkle treatment, BOTOX® Cosmetic has also proven effective in helping with facial tics, Gummy Smiles and hyperhidrosis.
NULOOK4U offers compassionate care by Dr. Berens. We pride ourselves on our expertise in the field determined by years of experience, education, and a desire to provide the very best patient care to our Weston & South Florida patients. Sustainable beauty is not about looking artificially young, or frozen, but about allowing your appearance to represent the youthfulness you feel inside. Join the thousands of Broward County and Miami-Dade County residents that loved the ourcome of our age spot treatments.
Put yourself in the capable, gentle hands of Dr. Berens and say good-bye to crow's feet, frowns, wrinkles, and forehead lines. Discover how BOTOX® Cosmetic can help you look younger, more rested and refreshed almost instantly with dermatologic surgery.
Local Cities near by are: Fort Lauderdale - Weston - Boca Raton - Miami - Coral Springs - Hollywood - Davie - South Beach - Bal Harbour - Aventura - Parkland - Dania - Deerfield Key West - West Palm
Ft Lauderdale center for Dysport®, Juvéderm®, Restylane®, Perlane®, & Radiesse® Vitalize Peel® Tissue Fillers
Abram Berens, M.D.
Office (954) 916-1100 | Fax (954) 916-1104 | E-mail: drberens@NULOOK4U.COM
969 North Nob Hill Road Plantation, Florida 33324-1078, United States